I know a lot of people think it is depressing but I love that 100 Years song by Five for Fighting. It makes me want to sing and I think it is just a reminder that regardless of how many years we have, we should live life to the fullest. If you live to be 100, you will see a lot as evidenced below.
In 1912, Woodrow Wilson was elected president. Life savers, Oreos, Lorna Doones cookies, Goo Goo Clusters and Morton Table Salt were invented. My husband Jonathan said it was a good year for candy and cookies! The shopping bag was invented. The Titanic sank. Paramount Pictures and Universal Studios began.
It depends on how you pose the question but in looking at about five different lists, these 11 items pretty much come to the top of everyone's list of Top 100 Events of the 20th Century.
1945: U.S. drops atomic bombs on Hiroshima, Nagasaki: Japan surrenders to end World War II
1969: American astronaut Neil Armstrong becomes the first human to walk on the moon
1941: Japan bombs Pearl Harbor: U.S. enters World War II
1903: Wilbur and Orville Wright fly the first powered airplane
1920: Women win the vote
1963: President John F. Kennedy assassinated in Dallas
1945: Horrors of Nazi Holocaust, concentration camps exposed
1914: World War I begins in Europe
1954: Brown v. Board of Education ends "separate but equal" school segregation
1929: U.S. stock market crashes: depression sets in
11 1928 Alexander Fleming discovers the first antibiotic, penicillin
On June 14, 1912 Ellen Lucille Davis was born. Her married name was Mast and she was known to most as  Lucy. She has one son, David. His dad left when he was one and she raised him as a single mom during the depression. David went on to become a pharmacist. She has four grandchildren, five great-grandchildren and two great-great grandchildren. She lived in the same house for about 75 years and spent 97 of her almost 102 years living in Prairie Grove AR. She spent the final four plus years of her life in a skilled nursing facility. She never learned to drive.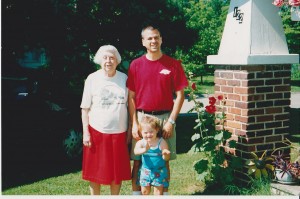 She was a faithful member of the Cumberland Presbyterian Church in Prairie Grove AR.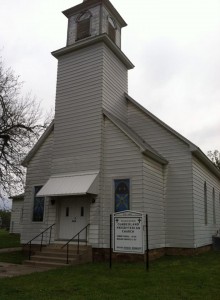 She was their church secretary and treasurer. She watched Godzilla movies with her grandson Jonathan. She also played games and had snowball fights with him. Jonathan's favorite dish was her "Eggplant Casserole." I've shared that recipe before. Until the later years, she used her own garden tomatoes in this dish. She loved to garden. She told me when Jonathan was little, he was so pretty she was afraid someone would steal him!  She was sassy and chipper. She had a great sense of humor and loved doing crossword puzzles.
She was never the president. She never walked on the moon or starred in a movie or a play. She had little in the way of earthly possessions. She made the most important of discoveries though: God, family and friends.  She loved her family, her friends and Jesus.  Her life reflected this. She lived her life well. She was preceded in death by her parents, two daughters in-law, her brother and his wife, many other relatives and friends. She set a beautiful example of a good and faithful servant.
She departed this earth on April 19 and she was and will forever be, Grandma Lucy.