Rachel has been involved in theater since she was little. Her first true show was Pinocchio under the direction of Missoula Children's Theater at the Bartlett Performing Arts & Conference Center.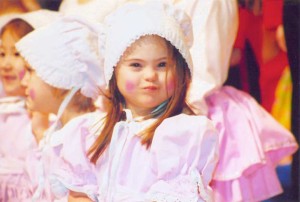 I wrote a blog about that experience that I'll reprint another day. Currently, Rachel is a Villager in CYT Kansas City's production of Rodgers and Hammerstein's Cinderella.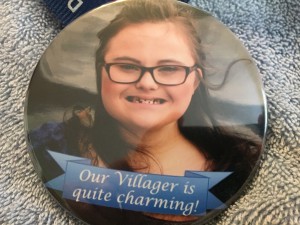 This is her 16th show.  Theater is about so many obvious things like discipline, team work and building self-confidence. CYT stands for "Christian Youth Theater" and the mission statement says, "CYT is dedicated to developing character in children and adults through training the arts and by producing wholesome family entertainment, all of which reflect Judeo-Christian values."  One of our good friends says it is an eternal investment.
In addition to all of these benefits, we have developed some deep and eternal friendships. We love our CYT family. One of the roles Jonathan and I play at CYT is to work in and chair the Green Room where the actors stay when they are not on stage. Wednesday night's final dress rehearsal produced an unanticipated result for us.
One of our CYT friends has a highly successful financial planning business. He came in Wednesday night and stopped and looked at me and said, "Did you have anything to do with this ABLE 529 thing?" I thought he was joking at first and I joked back and said that I might have heard of it. We laughed and then I briefly told him how I had been involved. He said, "We want to help." This man and his family are as generous as anyone I have ever known.  They are truly the hands and feet of Jesus in very real ways. He said that several folks who work for him are becoming Special Needs Financial Planners and then he said, "We have enough money. We want to help families. This is the right thing to do." You can't buy this kind of positive public awareness.
Our other friend is right. CYT is an eternal investment.