Rachel is getting her tonsils out tomorrow. They called Monday to go over the intake list.  About five minutes into the interview, the nurse says "Did you say she has Down syndrome or she has been tested for it?" This did not inspire confidence. Especially when you consider that we had discussed her age and that she has Down syndrome earlier in the conversation. We had also discussed that they had her scheduled for 11 am and that could get pushed back. I called the doctor. We have an 8:40 am surgery time now. Advocacy crosses many lines.* Stay tuned.
Since we are busy with school leadership conferences and a last work shift and tonsillectomies, there is little time to blog so I'm cheating.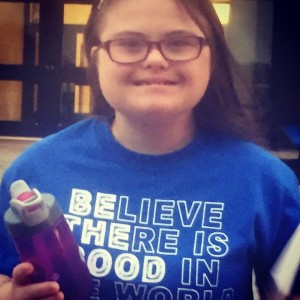 I read this article that had been posted Amy Van Bergen, Executive Director of the Down Syndrome Association of Central Florida. I love it. I shared on Facebook and some groups but I wanted to share the link here too. Love to hear feedback from readers about your thoughts. I have a friend who thinks the lack of commitment to inclusion is a fiscal issue. I am not naive. I know money is an issue. But I believe at the core it is a philosophical issue. Regardless of your perspective, this is a good read. "Is 'Inclusion' Really the Answer For Children With Special Needs?" 
Last, we attended the Down Syndrome Guild of Greater Kansas City family barbecue Saturday. I loved seeing some familiar faces and friends. What did I like best though?  Meeting families with little ones. So glad to connect to some of them. Some of their questions reminded me of this blog I shared a few years ago. Rachel was 14 when I wrote it. Now she is 16. I would still say the same things to those with babies or little ones. Find out what I would say 14 or 16 years later!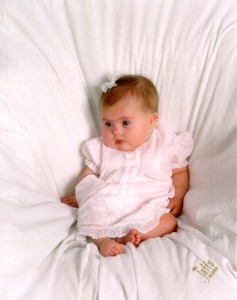 * I would like to say that we have the highest respect for doctors, nurses and healthcare providers. Overall, we have had very positive experiences.