This year we decided to purchase Rachel's backpack from L.L. Bean. Their backpacks have a lifetime warranty and the reviews were good. They also appeared to have an extra pocket and wide pockets for the ridiculous sized binder she has to carry.  Here's a picture.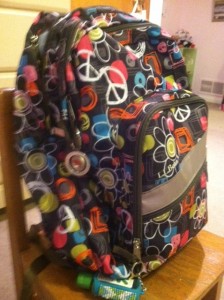 She loves the backpack.  It has a small but critical design flaw though. There are flaps covering the zippers on the two large compartments.  It's hard to see here.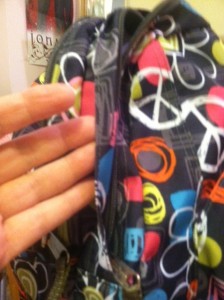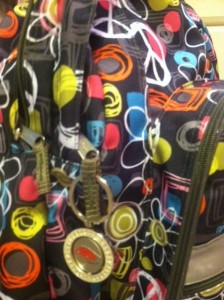 If you are very careful, you won't catch the zipper in the flap but how many 14 year old's do you know who will be that careful especially one like mine who is obsessive about "not being late" for a class? Of course, that obsession makes her hurry more.  I identified this flaw when the backpack arrived but hoped for the best. Strike one on the zipper snag and mom was able to repair. Strike two on the zipper – I thought it was done but with pliers and such, her amazing daddy was able to repair it. I folded the flaps back – again.  Strike three happened at school yesterday.  No matter how hard they tried, they couldn't get the zipper repaired and eventually it broke.
Time to test this warranty.  I called L.L. Bean and they were very apologetic. They are sending a new backpack along with the materials to return this one for free. It should arrive on Monday. That's great customer service I say!  I'll let you know what happens with the next one!