Hey Friends,
This is from our friend Lisa Redlich's daughter Marina! We have been friends with Lisa for almost 25 years and Rachel and Marina are the same age. They met when they were small and see each other on Facebook. Hope you will consider participating – especially if you are in the Central AR area. And the shirts are way cool!  Check it out.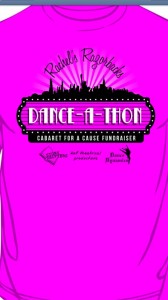 From Marina:
I am so excited to tell you about an event I am participating in this summer! On Friday night, July 25th, I will be ringing in National Dance Day with a six-hour Dance-a-Thon! I need your help – will you sponsor me by making a contribution? Please help me reach my goal of $500.00 by clicking on the link below. Be sure to click on the "add special instructions to the seller" button and enter my name and "Dance-A-Thon" so I will get credit for the contribution!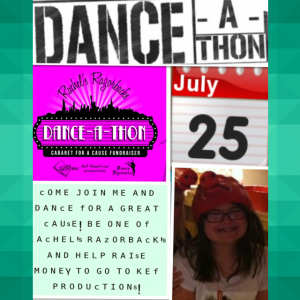 All funds raised at the Dance-A-Thon will be contributed to kef theatrical productions Story Shifters program. Story Shifters is a theatre arts residency specifically designed for students with medical, physical, and neurological impairments, including students on the autism spectrum and students with special needs. The goal of the program is to build literacy, fluency, and comprehension through drama and social interaction.
The Dance-A-Thon is hosted in honor of 15-year-old Rachel Mast. Rachel is from Olathe, Kansas. She will be a freshman at Olathe South High School in the fall. She is on the Principal's All A's Honor Roll and was recognized in 2013 by the City of Olathe with the Youth Community Access Award. Rachel loves to sing, dance and act – she's been in 15 musical productions. She is one of three students with Down syndrome featured in a video "Just Like You – Down Syndrome."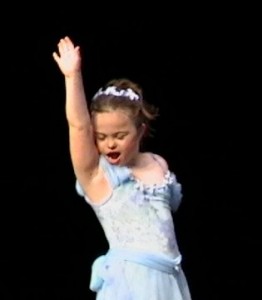 kef theatrical productions, Inc. is a 501(c)(3) organization and a not for profit corporation. All contributions are tax-deductible and a tax receipt will be provided. Thanks for your support!
Sincerely,
Marina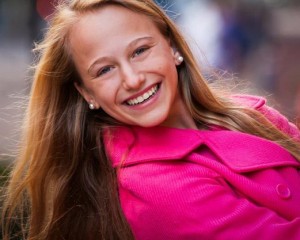 Wow!  We are blessed by so many people.  Rachel says, "This is amazing and I love the pink shirts!"
NOTE: T-Shirts are $15.