I think it's great that Marty McFly went Back to the Future on this 21st Day of Down Syndrome Awareness Month – 2015! Very thoughtful of Marty and Doc Brown. In honor of Back to the Future Day and Down syndrome awareness, I thought I would share some of my favorite pictures and thoughts about this journey that illustrate the rich and full journey of Rachel's life. I hope you enjoy.  I miss baby Rachel but I sure do enjoy Sassy Rachel (most of the time) and the joy in this journey! These are not in order, but my all-time favorite is at the end of the blog.
If you are reading today and you have a prenatal diagnosis or a newborn or a little one with Down syndrome, I say congratulations. We had a prenatal diagnosis and it wasn't what we were expecting, but what a journey it has been. Not long after we got our prenatal diagnosis, I was out for a walk. I was talking to unborn baby Rachel and I said, "I don't mean to hurt your feelings. It's just that you aren't what we were expecting." Then, I giggled and said, "You are probably thinking that makes two of us because you're not what I was expecting either!"  Humor is a good thing.
This is many folks very favorite baby picture of Miss Rachel.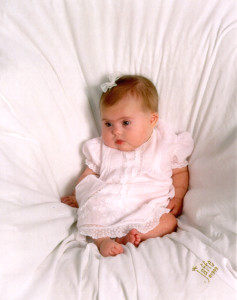 These two sweeties! No wonder she's been boy crazy forever!
Sweet picture at Buddy Walk 2004 by our friend Greg Battistelli from Faith Baptist Church. Our Faith family was amazing – joining Rachel's team, cooking hot dogs, cleaning up and loving us through so much!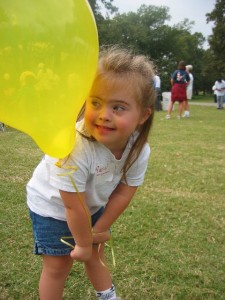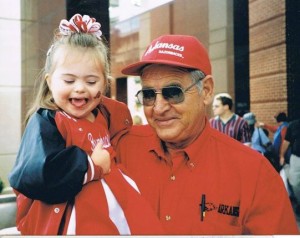 What can I say? These two. This was featured in the Down Syndrome Association of the Mid-South brochure.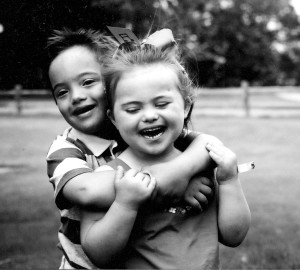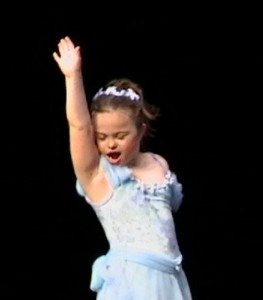 Spring Sing at her Inclusive Preschool.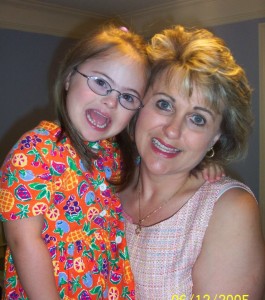 Upward Cheer. She has great spirit.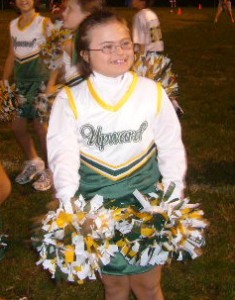 Ultra man's routine – crossing the finish line with his girl.
Taking the Pledge with STUCO friends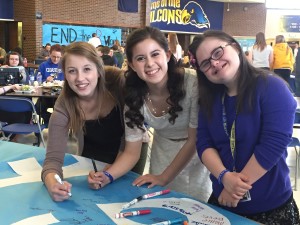 He Makes Beautiful Things.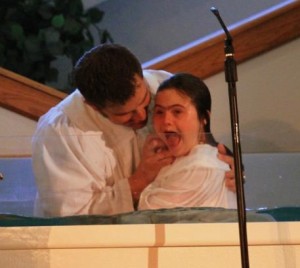 Ms. Stef represents all the teachers, paraprofessionals & therapists who have invested in, loved and continue to embrace this girl!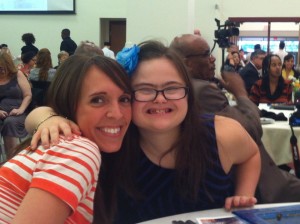 I love how Congressman Yoder is looking on as Rachel speaks to the legislative committee. They have a mutual adoration society. Advocacy has been a major part of our lives.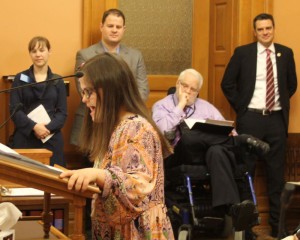 Backstage taping Just Like – You Down Syndrome with Savanna.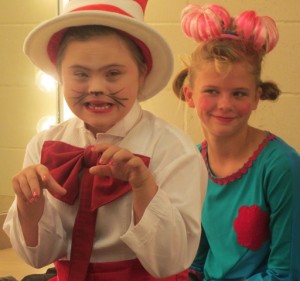 8th Grade Dance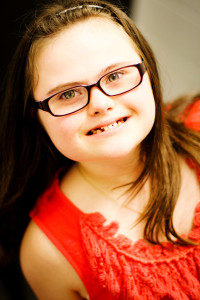 Blue Valley Baptist friends are THE BEST! Selfie with dad.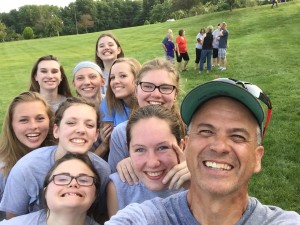 Rachel reading to sweet Baby Annalise. The doctors said Annalise would only live hours. She is eight months old. He makes beautiful things.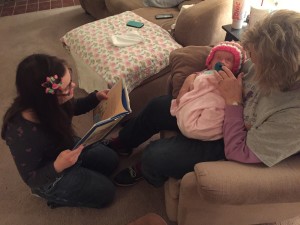 A girl and the best daddy in the world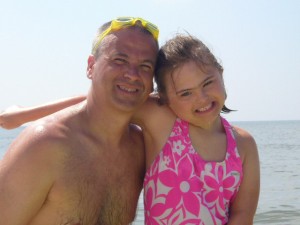 Rachel was elected to the WPA Court. This young man pulled Rachel into the group as the game ended and they were singing the Alma Mater. Inclusion works.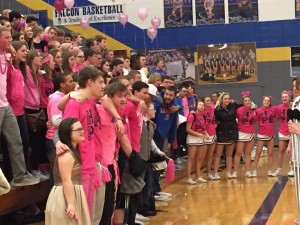 Disney Cruise Best Week Ever.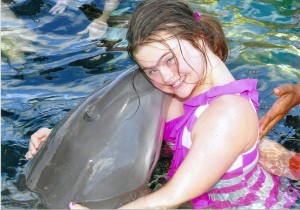 This is my all-time favorite picture of Rachel taken by our dear friend Elizabeth Duncan.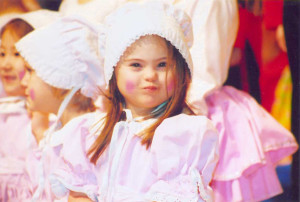 This was Rachel's first stage production at the Bartlett Performing Arts Center. She was six and portrayed a magical baby doll. She even had a speaking part, "Mama mama."  I think it is a beautiful picture but more importantly it represents so much of who she is and who I am. To find out more, you'll have to check out Auditions: Paralyzed by Fear! Personally, I think it's a must.
Down Syndrome Awareness month or Down Syndrome Acceptance month, whatever you want to call it. For me today is just another opportunity to stop and reflect on a life being lived to the fullest and that I get to be a part of it! Thank you Rachel!