In case you haven't heard, I've got a new gig. Beginning August 17, I will be the new Manager of Grassroots Advocacy for the National Down Syndrome Society. I follow in the footsteps of the very capable Ginny Sessions Siller. Ginny and I have the same birth day (she is many years younger), and we've had the opportunity to celebrate so much in her tenure in this position. I appreciate her good work.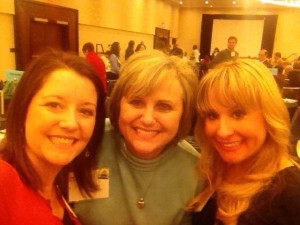 I am very excited and honored to be extended this opportunity. From the first time I gave a speech about Down syndrome until today, it has been my great privilege to speak on behalf of those with Down syndrome and their families.  It has been a privilege that I take quite seriously. I have often spoken of my years growing up in rural Arkansas as a part of the Joy 4-H Club. For me that's where advocacy started. For me that's where learning to work with people started.
Being a 4-H member provided the ground work for me to go on to be an Extension 4-H Agent. I think they are called Youth Specialists now. My expertise was truly in developing youth leadership and working with adult leaders.  I always say it's not so much about the cows and cooking but about the leadership life skills kids learn through those projects. The speaking, organizing, leading, working together for something greater than ourselves, helping young people become contributing and productive members of society: that's what 4-H was about.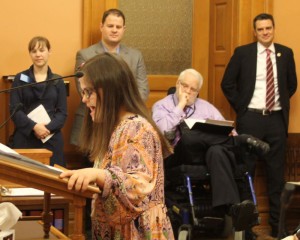 My work as an Extension 4-H agent allowed me to work with people at the grassroots level to affect change.  We worked to teach people how to "make the best better." Our work was to help people learn by doing and become the leaders, parents, teachers, farmers, dietitians, researchers, doctors, and yes even the Congresswomen of the next generation! Rep. Cathy McMorris Rodgers (R-WA) is a Congresswoman, mom to a son with Down syndrome and a former 4-Her. I love her for so many reasons.
So today I envision this new role much like my role as an Extension 4-H professional. Working alongside ordinary people helping them learn how to reach out to those around them as we go about the very important work of advocating for individuals with Down syndrome and their families. Reminding people that it's about relationships. Telling your story to those who are able to make systemic change for better lives for individuals with Down syndrome. Telling your story over and over again because there's always work to be done. It didn't end with ABLE or IDEA or ADA. And it won't end with employment or law enforcement training.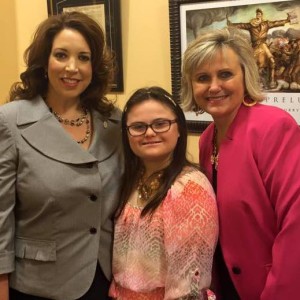 As I sat here in Johnson County, KS reflecting on life, the title, "From a Galaxy Far, Far Away to Advocacy" popped into my head. In lots of ways those years in Joy, Arkansas seem like a galaxy far, far away. Then, I consider the task at hand and our mission to advocate for the value, acceptance and inclusion of people with Down syndrome. That galaxy doesn't seem so far away. To steal a line from one of Rachel's favorite movies "We're all in this together."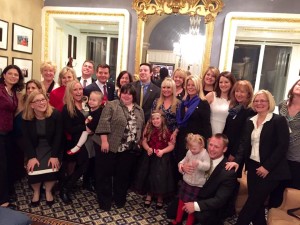 Now, let's do this!