A Modern-Day Comedy/Tragedy – The Sabbatical Year Online
Chapter 28
Merry Christmas, Happy Holidays and Happiest New Year!
January started with Rachel opening the first Kansas ABLE Savings Account on January 26. It wasn't just a day for us. It was the culmination of ten years of work to pass the federal ABLE Act and then the Kansas Act. It was another step in the journey toward Rachel's Pink House.  It was another step in Rachel's march to independence. We were honored and proud for her to open the first account in Kansas and appreciative of all the people who made it possible, who cheered her on that day, many days before and continue to walk beside us on this journey. We are truly blessed.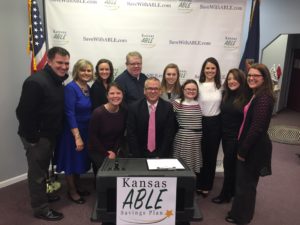 Rachel finished her junior year strong. She was inducted into the National Honor Society, elected Prom Princess and did an outstanding job as Strato in her high school, Olathe South's production of Julius Caesar.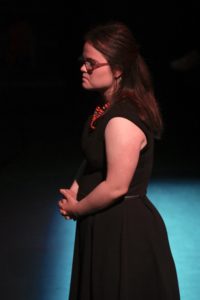 Some of her summer highlights were participating in a week of local mission work, Fuge Church Camp, a week at the Kansas Youth Leadership Academy (a week in Topeka where they work on self-advocacy and self-determination skills,) and celebrating her 18th birthday. She and some girlfriends had a Wonder Woman outing for her birthday and her gift from us was a family trip to West Palm Beach, Florida. A special young man and his family live there and we all had great fun! She was also elected to the board of Inclusion Connections, a local non-profit serving teens and adults with disabilities, and enjoys taking classes and making friends there.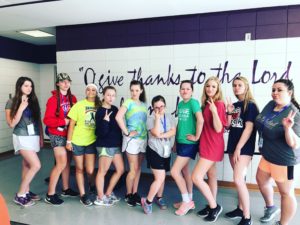 Jonathan continues his busy and rewarding work as Director of Social Media for Sedgwick. He travels a good bit and loves his work. We both went to Fuge Church Camp again, but guess which one of us ran a 100K in the Cascade Mountains near Mt. St. Helens? If you guessed Jonathan, you would be correct. Our good friend Clay went with him for support and cheered him on to completion. You will thank me for not including any pictures of his feet from his outing. This is a link to a video he made – Big Foot 100K.  Here are some of his favorite shots.
I continue to be busy advocating, teaching other how to tell their stories. In fact, in May I started a Facebook advocacy group called #321Advocate. I am very proud that through our efforts and the leadership of one of the parents involved we were able to do a very important #SaveMedicaid video that was seen on Facebook over 1 million times! I also agreed to chair Project Graduation for Rachel's Senior Class.  It is quite an undertaking.  I was humbled and honored to be the winner of the 2018 University of Arkansas Alumni Community Service Award this year. I was nominated by my dear friend Donna Graham.  Our entire family was overwhelmed by the hospitality and celebration during the University of Arkansas homecoming weekend festivities. It was a very special treat to have my family there and to have most of my very best college girlfriends there to celebrate. Dancing with Big Red at the Chancellor's House was pretty cool, too!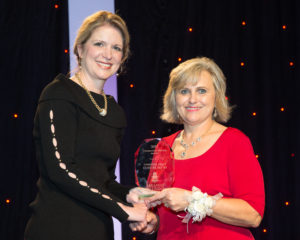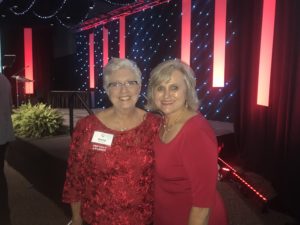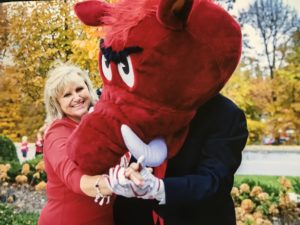 Back to Rachel. She did indeed turn 18. She is now down to one semester of high school, and we are down to just one more IEP meeting, I hope. Her first semester of her senior year was fabulous. She did very well in her classes. Her classmates worked it out for her to score a touchdown in the annual powderpuff football game during homecoming week. She finished her fourth year as volleyball manager and her teammates and coach worked it out, so she could serve during a game. Both events were a big deal for Rachel and from the sounds of the cheers, the look of joy on the faces of the teammates and the tears falling in the stands, they were a bid deal to others, too. Rachel is proof that inclusion can and does work.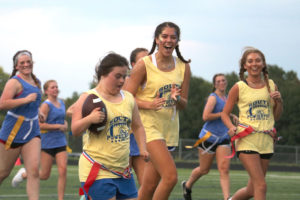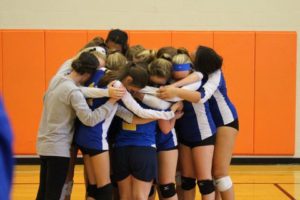 The big question these days is what will she do in less than five months when she graduates. We are fortunate because there are over 250 college programs for students with intellectual disabilities. There are some local two-year programs and the University of Arkansas just launched their four-year program, the EMPOWER Program.
All things Razorbacks are strong in this one and that's Rachel's number one choice. We have some issues like Medicaid Waivers, supports, services, money and a few other things that must be worked out. We have an outstanding community college nearby and Rachel is open to the idea of going there next year, but we believe she is going to be an official Hog in the near future.  Earlier this year, Jonathan said "we may not yet know what she's doing next year, but we have options. Eighteen years ago, we didn't know we'd have options. Options are good." We do know we are going to have a big party to celebrate her graduation on May 20!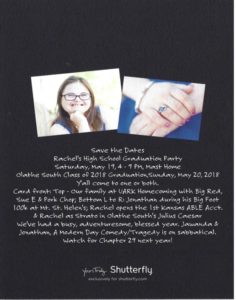 We may not have the answer to all the questions about next year yet, but we celebrate Christmas to celebrate the birth of our Savior Jesus Christ.  And we know He has all the answers. We are "confident that He who began a good work in Rachel will be faithful to complete it." Philippians 1:6 paraphrase.  We trust in that promise.
From our house to yours, Merry Christmas and Happy New Year.