Jonathan and Jawanda
A Modern Day Comedy/Tragedy
Chapter 27
Merry Christmas, Happy Holidays and Happiest New Year!
2016 has been a busy year at the Mast House!  It has been a year in which Rachel reminds us, rather frequently, that she will be 18 in June. Yep, Baby Rachel, that tiny little pink bundle of joy, will be 18. She is a very busy junior at Olathe South High School, and she loves school and all her activities. She loves being part of the student ministry at our church and loves her group of friends at Blue Valley Baptist. She is a loyal and true friend. Like others her age she is very interested in college and "College Road Trips" so we have been visiting a few programs. Fortunately, new college programs for students with intellectual disabilities are popping up around the country. Her current trending hashtag is #ThislittlepigsgoingtoArkansas (Praise the Lord!)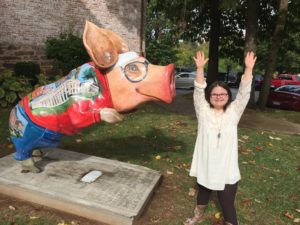 but #FutureVandyGirl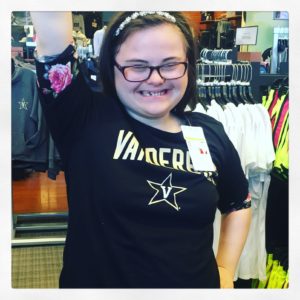 and #RockChalkRachel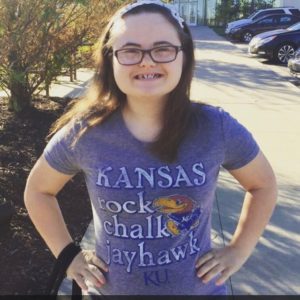 aren't far behind.
Graduation date: May 20, 2018. Mark your calendar! We're gonna have a BIG party!
Jonathan has been busy with social media for Sedgwick. Can't think of a more perfect job for him.  He is planning some Big Foot 100 K in the Cascade Mountains for the fall of 2017, and no I do not know why! J He accompanied Rachel and our students on a mission trip to New Orleans this year and said it was the most meaningful student ministry activity he had ever done.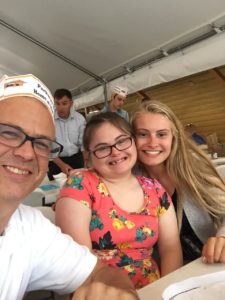 I enjoyed a week at Centrifuge church camp with Rachel and our students.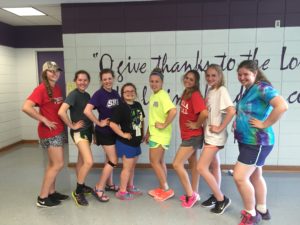 I continue in my very busy role as Manager of Grassroots Advocacy for the National Down Syndrome Society (NDSS). Lots of work still to be done. I work with a great team at NDSS and amazing volunteers across the country. A labor of love and conviction.
For eight years, we worked to pass legislation called the ABLE Act. As you know, it became the law of the land two years ago and accounts became available in some states this year. Very soon we will be opening Rachel's ABLE Account, and SHE, we, friends and family will be able to save to assist her in the pursuit of her dreams like that famous pink house.  It is all very exciting!
Rachel's Dora dog is 11. She has slowed considerably but some days still runs up and down the stairs like a puppy.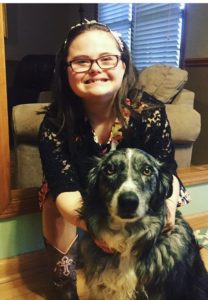 Those who know me know that I love all things Snoopy.  Recently, I read an article by musician/author Jason Soroski.  He pointed out that in Charles Schulz classic Charlie Brown Christmas Special, the moment Linus drops his "security blanket," is exactly the time he utters the words from the scripture "fear not." Mr. Soroski is convinced, as am I, that this is intentional.  He goes on to say, "The world of 2016 can be a scary place. And most of us find ourselves grasping to something temporal for security, whatever that thing may be. Essentially, 2016 is a world in which it is very difficult for us to fear not." We celebrate Christmas to celebrate the birth of Jesus our Savior.  And it is only in Jesus that we find security and hope in a messy world.
Wishing all of you hope and good tidings of comfort and joy in our messy world!