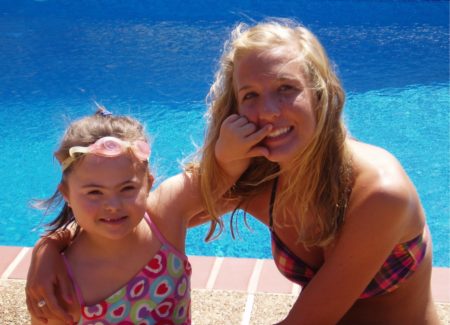 I have a guest blogger today, Katie Locke, MCD, CCC-SLP.  A few month ago, Katie posted this on an Instagram picture of Rachel: "I wouldn't be where I am today without Rachel. So proud of her."  She tells it better than I do. Her title was "Love to Love Rachel."  I took the liberty of using her first line though: One Girl Changed Another Girl's Life – Forever.  I hope you enjoy.
Love to Love, Rachel by Katie Locke, MCD, CCC-SLP
One girl changed another girl's life forever, and I am here to tell about it.  In 2008, I had the opportunity to meet Rachel. We both lived in Memphis and attended church together. A church member connected us with the intention of a babysitting job. Little did I know it would be way more than babysitting. Of course, we had lots of fun watching movies, eating snacks, playing games, and reading bed time stories, but a special bond was forming within those cherished nights. This sweet little girl was changing my heart and molding it into something I never knew existed. Every time I left her house, a piece of me was different. I could not quite understand how The Lord was working in the moment, but over the next couple of years I realized this special friend was about to change my life forever.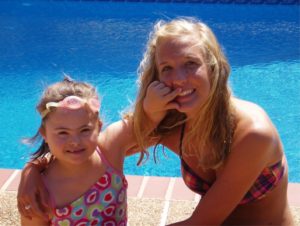 Rachel is ultimately THE person who pushed me into my career. I wanted to be a difference maker. I wanted to give people a voice. I wanted to see others succeed. As my senior year of high school was coming to a close, I knew the direction God was pushing me to go. Through conversations with Mrs. Jawanda about Rachel receiving speech therapy and research of my own, I found this field of study to be only the beginning of a passion forming within me. What's better than being able to give someone the ability to communicate?!
So, let's fast forward six and a half years. I have now graduated with my Master's degree, and I am currently working as a speech-language pathologist. All thanks to Rachel and her family, I have truly found the career that my heart beats for. Rachel's zest for life has influenced her voice. She has stood up and let nothing stop her. In those moments, I realized how important it was for others to have a voice.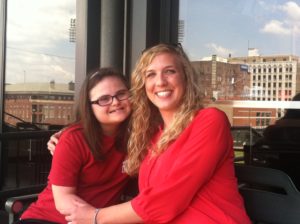 I thank God for allowing our paths to cross.
I challenge you to step out of your comfort zone and get to know someone who may not be within your circle of friends. I guarantee you they will change your life for the better. You will be blessed beyond measure, and who knows…you might just find a friend for life. And remember to ALWAYS support and advocate for the ones who deserve it the most!
Rules to Live By:
Live life to the fullest.
Never let anyone tell you that you are not capable of something.
Reach for the stars and don't stop until you've accomplished all that you have set out to do.