Sometimes the best way to tell the story is through pictures. I wish my photography were half as good as my friend Sherri Harnisch, but I think you'll love the story anyhow.  This week we headed to the NDSS Buddy Walk® on Washington. It is our annual trek to DC to meet with our Members of Congress and share legislative priorities important to the Down syndrome community. This year was a little different because I work for NDSS now and Rachel had an opportunity to work on those independence skills. I know some of you are thinking, as though she needed that! Since I couldn't be with the Kansas delegation for all of their visits, they took care of her and State Representative Erin Davis was "in charge" of Rachel. It was a highly successful day on the Hill for Kansas and for Down syndrome. Advocacy is about telling your story and about building relationships. The results of the day will be measured over months and even years.  Rachel was also honored at the Olathe South Academic Awards program for maintaining a grade point of 3.75 or above. She missed the ceremony to be in DC, but they presented her awards on Thurs. I hope you enjoy the pictures of our A-plus week.  Maybe you'll join us for the 2017 Buddy Walk® on Washington!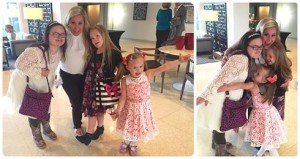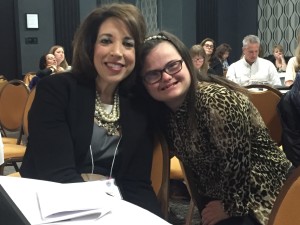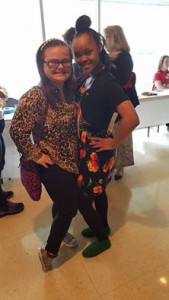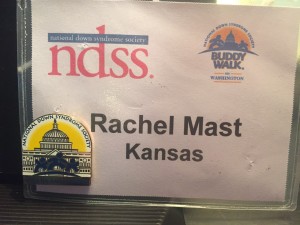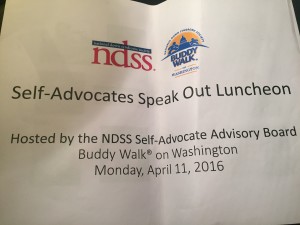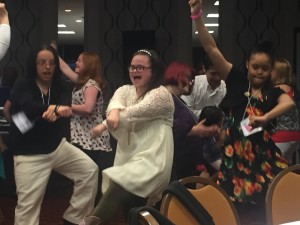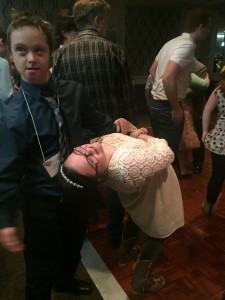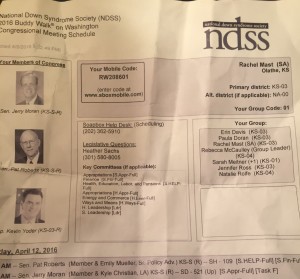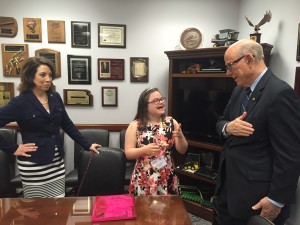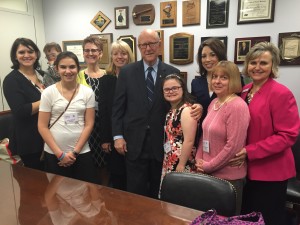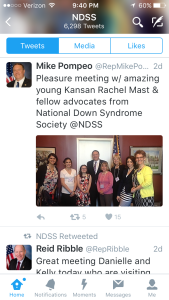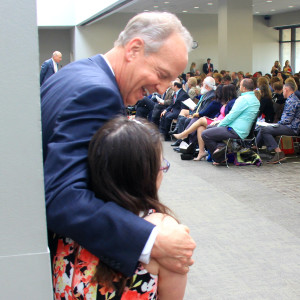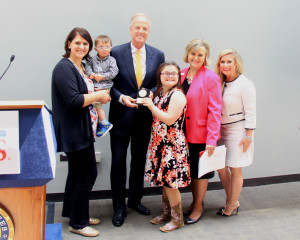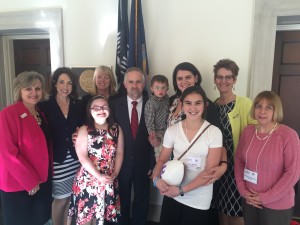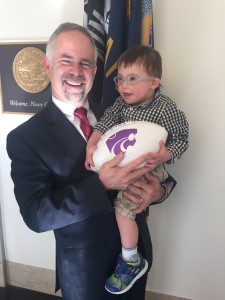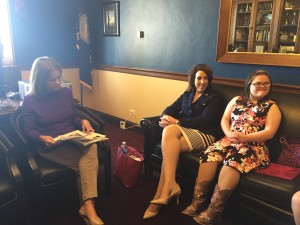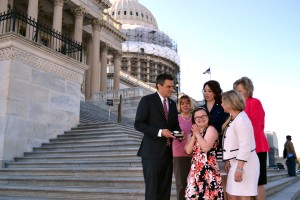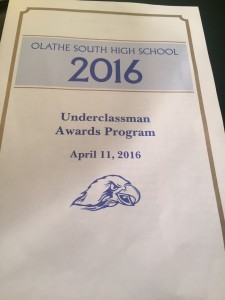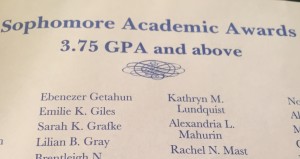 Rachel told me that one of the best parts of the week was spending time with Erin Davis.  I sent Erin a text and told her and this was her response:
"She's precious Don't you wish you could ease new parent's minds about what life would be like with a child with Down syndrome? I know things aren't always easy, but boy she's such an absolute joy not to mention tenacious and downright hilarious."
I think it was an A+ week in a lot of ways!