"Rachel's IEP: I Love My Life! Who I Am? and Who I Want to Be?" Yesterday was IEP meeting number 32 (actually I imagine it is more like 40 but oh well). It was "Rachel's" IEP meeting. You may be thinking, "Haven't they always been Rachel's IEP meetings?"  The answer is yes and no. Of course the meetings are about Rachel and her educational needs.  She has stopped in for a few of her meetings to meet people and sometimes to introduce people. We showed a video of her in action at one IEP meeting and she fielded a few questions. By and large the meetings have been "our" meetings to discuss her.  Under federal special education law at the age of 14 IEP teams must begin "identifying annual goals and services for the student and must determine what instruction and educational experiences will help the student prepare for the transition from school to adult life."  Rachel is only 13 but she will be 14 in June. She will be in 8th grade and she has very definite ideas about who she wants to be! So we put together a little PowerPoint Presentation and she came and presented it to her team.  She did a fabulous job, and it was a great way to start the meeting: focused on who we were there for, what she wants and how we get there.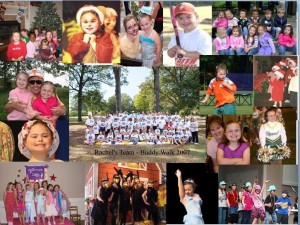 We divided the presentation into Who I Am?, I Have Dreams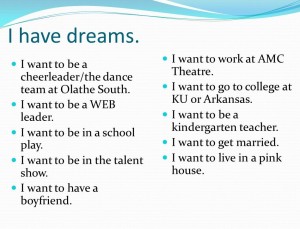 Things I am Good at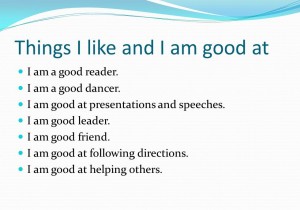 I Need to be Better At…,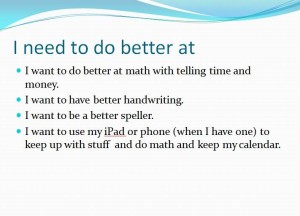 and Classes/Club I Want to Take.  We finished with a couple of collages of her life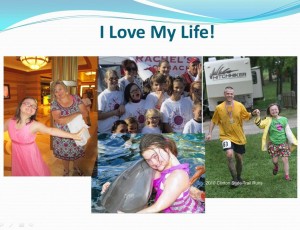 and used a final slide on how to contact her (I removed her email from my blog).  We use this slide in her "I Love My Life!" presentation.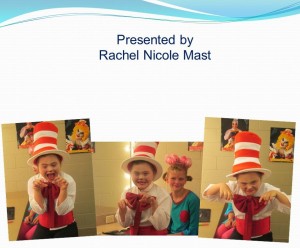 She did a fantastic job!  Her teachers and a few others know her well but she will have a new resource teacher and a knew counselor next year. Both were there and had valid input, questions and ideas.  I think the presentation was meaningful and insightful. Rachel left after questions and we continued. As we discussed classes and the future, the team members referred back to her presentation (as well as other skills and needs).
At the end of the day, I feel good about her IEP. With the exception of math, she is fully included in the general education classroom with her peers. She will take classes she likes and needs and have the supports she needs. For math, I think we drafted goals and have a plan that will serve Rachel's future needs.
Friday, I told you about IEP Wounds. Like a lot of people I still have scars.  Yesterday I celebrated our little WEB leader. As I have done 31 times before,  I listened to "Fingerprints of God" on my way to her meeting. I paid particular attention to the second verse:
"Never has there been and never again will there be another you
Fashioned by God's hand and perfectly planned to be just who you are
And what He's been creating since the first beat of your heart
Is a living, breathing priceless work of art."
Yesterday, I said I would update you after the meeting. I think I have. I still don't look forward to the next meeting but for today, it is all good.