My friend Trish Spore wrote this for this piece and it ran in the Memphis Commercial Appeal's "My Words" column in September 2010. Whether you are an empty nester or have toddlers, this piece makes excellent points. Thanks Trish for letting me share it with my readers.
"It's over. My days as a full-time custodial parent are done. We recently dropped our only child off at college.
With the relentless heat and humidity of the Memphis summer, I seemed to sweat out those last moments, as we wound down to zero-hour at her new dorm.
There are worse places to leave your child than college. It isn't rehab, prison or the hospital. Still, change is change, and it is hard.
This was driven home to me when I cleaned out her room, which I had long ago abandoned to adolescent sloth. As I surveyed the stuffed animals and other flotsam and jetsam of childhood, I could trace the many phases of my child's life. It suddenly dawned on me that parenthood is merely trying to navigate one phase after another.
So here is my advice to those of you with children (particularly small ones) still at home:
That baby who refuses to sleep through the night will one day amaze you with his/her prodigious ability to sleep well into the afternoon, after keeping you up the night before by coming home late. You will be sleep-deprived with your baby and again with your teenager. Rest up in between.
Your child's personality is formed by kindergarten, if not at the moment of conception. Quit trying to force her into your mold.
Your child's (fill in the blank with the pop culture celebrity du jour) phase will end one day. Unfortunately, the non-biodegradable celebrity merchandise you bought her during this phase will probably remain under her bed forever.
All sixth-grade girls, including your own daughter, are mean sometimes. Plan accordingly.
If your seventh-grade son does not make the junior high basketball team, his life is not over. Literally millions of short American men with poor vertical leaps are able to lead productive and fulfilling lives — he can, too. Likewise, your straight-A student can fail a test without signaling the onset of the Apocalypse.
There are lots of ups and downs in middle school and high school. There are touchdowns, but also torn ACLs. There are young love, requited and unrequited, and dance cards, full and empty. It is all OK. Different flowers bloom at different times. This allows the world to have some year-round color.
Do not be surprised to find yourself screaming at your child about completing college applications on Thanksgiving Day of his or her senior year. At that moment you will envy the pilgrims for whom college was not an option.
In short, parenthood is a marvelous mixed bag. There are the good times when you bask in the reflected glow of your child's achievements or take false credit for their good character. There are also the not-so-good times when you will have to lean on your faith, your friends and your family just to muddle through.
Professionals are available if waters get too deep or choppy. But all these phases of childhood — good and bad — do pass.
So savor the years, and one day, if you are lucky, you will be dropping your child off at college. In the meantime, you will be astonished at how quickly things change."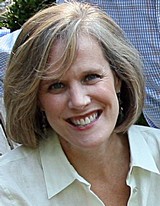 Trish and Richard Spore live in Eads, TN. Their daughter, Caroline, is as freshman at Washington University in St. Louis.