The last few weeks of the school year I was in a funk. Usually I know what precipitates my "funk" but I really couldn't pinpoint it this time. Perhaps it was related to Rachel's emotions due to her boy craziness or finishing middle school and going to high school or all of the above. I am sure some was related to a lot of sadness and loss in my life this past six months. I lost my aunt, my mother-in-law, my husband's grandma and several good friends.  Just before mother's day weekend, we lost our friend Charley. Charley and his wife Sharon were like adopted grandparents to Rachel. Kind and loving souls from our days in Memphis. We didn't tell Rachel until school was out. That weighed heavily on my own soul.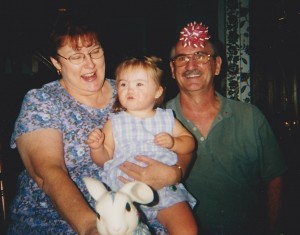 Then, we had a friend issue that launched me into a full scale pity party. My first thought was that I shouldn't have blogged about "Real Friends." The circumstances of the situation aren't really important. Something Rachel doesn't even know about and more about my disappointment with how I thought a parent should have handled something. My expectations. My disappointments. More than anything, I felt this deep sense of disillusionment. This sense that we have worked so hard to try to facilitate social inclusion, and now some of the people I thought I could count on don't seem to get it at all.  About the same time Rachel, her friend Savanna and I were invited to speak at a conference. Our topic: Social Inclusion. I can tell you in a presentation all we have done to make social inclusion work. I can tell you what has worked and hasn't worked. I can tell you what I hope worked. On this particularly day, mostly I could tell you that I'm not sure why I did any of it and that maybe it doesn't work.  All I could think was "I feel like a fraud."
So I wallered in my little pity party for a few days. I even mentioned to two very good friends that I felt like a social inclusion fraud. Neither knew the circumstances but both encouraged me to press on and that this "fraud" contention surely wasn't true. They gave my ego needed warm, fuzzy strokes. Still, I found myself in this state of what I call disillusionment. So I find myself thinking about my "Real Friends" post and friendships and inclusion even more than usual. That's a lot. I can't really pinpoint why (though a wise friend's words of encouragement did help) but I did pop out of my pity party and funk. You may remember from some of my other posts that I think a good old-fashioned pity party is fine every now and then and as long as you don't get stuck there.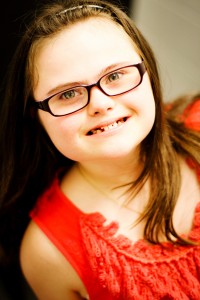 I have been working on this blog for nearly two weeks because I just cannot figure out where to go with it. In my continued evaluation of all of this, I stand by my "Real Friends" blog. Social inclusion looks different for each individual whether they have Down syndrome or not.  For Rachel it is combination of school, church, Christian Youth Theater and other community activities. For Rachel it often involves older friends instead of friends her own age. Today, I must honestly say that something feels so empty about all of this right now. Maybe that's how I close this. I don't have all the answers but I'm still committed to inclusion. We will still continue to do what we do, trust in God, and pave a path of hope for ourselves and future generations.
I leave you with this challenge. Invite one of your child's peers who has a disability or who is seen as different to do something. Those of us who push inclusion grow tired of always being the Social Inclusion Manager, arranging the play dates, sleepovers, movie viewing and lunch dates.  If you are afraid that we don't trust you with our child, just ask what makes us comfortable. I always say that we are all a work in progress – especially our kids. Parents, please be the one who encourages your child to remember to include their friend with a disability in their plans. It makes a huge difference.
Martin Luther King so eloquently proclaimed, "I have a dream that my four little children will one day live in a nation where they will not be judged by the color of their skin, but by the content of their character."  I too have a dream. One day.