I get it. You are angry, disillusioned and disappointed with recent events in Washington DC that could have a devastating impact on people with disabilities. So am I.  People need to vent. I get it. Now, it is time for action though. We cannot change the vote on the ACHA. That ship sailed in the House and has now docked in the Senate.  I know, you don't have much faith in the Senate either. I mean this is the group that confirmed Betsy DeVos.  I'm skeptical, too.  Yes, the Republicans should have put a woman on the healthcare working group. They didn't.
But guess what? Complaining, ranting and raving about individuals, organizations, elected officials, political parties, the President or the former President is not helping. In November 2018, you will have the opportunity to voice you opinion by voting for or against elected officials. You can even actively campaign for or against candidates. If you have an issue with an organization or an organization's leadership, go to the leadership or their governing body through an email or phone call. But now is not the time to waste our energy in ways that will result in more frustration and no action.
Today, we need to use our energy, our capital and our collective voices to advocate and to teach others to advocate. We need to collect stories about Medicaid and healthcare and why it is important to individuals with Down syndrome or other disabilities.  We need to share our stories all over social media. We need to explain why this is bad for Rachel or you or your child.
More importantly, we need to put it in the faces of our Senators.  We need to call their offices and share our stories. We need to send them letters with pictures. We need to send them emails with stories. We need to find other constituents to tell their stories.  We need to go to town hall meetings. We need to get on town hall calls. We need to request meetings with the senators themselves. We need to request meetings with their disability staffers. We need to be vocal but we also need to be respectful. We need to be assertive but we also need to be polite.
According to CNN, this is the likely list of the Senators who make up the Senate Team to craft the Senate version of the Healthcare bill:
Do you live in one of these states?  Then, start calling and writing now. Start putting together your campaign and tell your friends who live in these states to do the same. Nothing beats an in-person meeting and yes, an in-person meeting with a staffer is just as important. Your Senator represents YOU and YOUR FAMILY, whether you voted for the person or not. It is his or her job to take your concerns into consideration at all times. It is your job to educate them on why this is important to you – the constituent — and make it personal.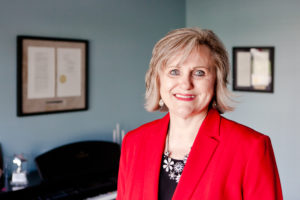 So what do you say? Will you join me and my one little voice and turn it into thousands of big voices? Let's stop whining and start advocating. Let's be productive. #321Advocate
Some resources to get you started:
Educate yourself by signing up for Disability Scoop and The Hill
Find out who your Members of Congress are and get to know them. Aren't sure? No worries, you can find your members here https://www.govtrack.us/
Want to track bills? Sign up here for alerts on the bills you want to follow – https://www.congress.gov/