Christmastime is here. Finals everywhere. Tears we see, anxious teens, finals everywhere.  Clearly, I am not a songwriter.  It is finals week in our area.  Students who I know have not worried in the least about their classes are wondering why they didn't do that extra credit project and how did December seems so far away when the assignment was given back in August?
Rachel also has finals.  She has two more today and she will be done for a few weeks. She has been studying very hard.   She very busy with rehearsals, acting class, dance class, studying, church and "hanging out."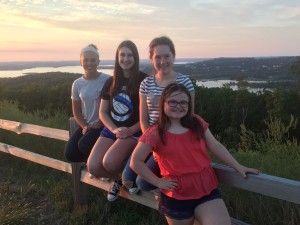 Her semester isn't about just academics though.  She was the sophomore volleyball manager,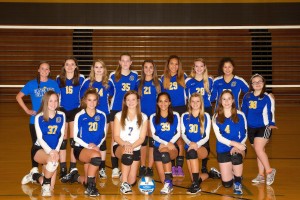 and she is in the Friends of Rachel club and on Student Council again. She has been to three homecomings, participated in taping a new Just Like You – Anti-Bullying video,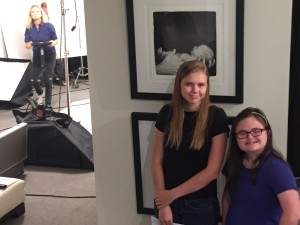 and she has helped me with some Down syndrome awareness along the way.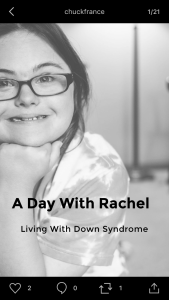 Oh and she got a hearing aid this semester.  More about her bionic ear next week.  She has been a little more tired than usual this week and a little stressed. Every morning this week "Oscar the Grouch" has woke up in her bed! Oscar has gone off to school but Elmo has come home from school!  The smile has returned and life is all good again. I know many of you keep up with the adventures of Rachel so I wanted to share a little about the semester or end of semester as the case may be.
Her hardest final was probably physical science. The teacher has done a nice job of getting material to me in a timely manner so Rachel can study. It is a lot of terminology and many of the terms are similar. Rachel has studied diligently. I hear her doing her self-talk processing and I learn a lot about how much she has learned. I hear what the teachers and others will probably never be able to measure or see.  She made a low B on her final (gotta love technology), and we are very proud of her. I imagine that was her best and that's all we ever want.
One of Rachel's favorite classes has been Parenting and Child Development. This is the one where she brought home Baby Sarah Nicole. She made an A on that overnight assignment with baby. She did a good job taking care of that baby, and she has a much more realistic understanding of what it is like to have a real baby to care for. I wish we could have captured her expression when Baby Sarah Nicole interrupted her dinner not once or twice but three times!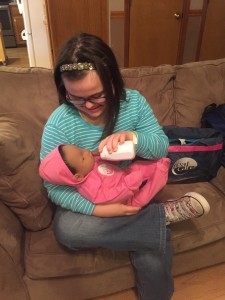 She will now tell you that she doesn't think she wants any children. They interrupt dinner with your husband!  I was very proud of her A+ on her book report over "The Very Hungry Caterpillar." She was able to incorporate her acting by making & using puppets. This class will be nice ground work for her to be a part of the Early Childhood Careers program the next two years.
Rachel loves English because she enjoys reading. Writing is very hard for her. Her teacher and case manager know this and they've collaborated on ways to extract knowledge without too many meltdowns.  She often does PowerPoint Presentations or a scribe writes her thoughts and she uses an outline to try to organize her thoughts.  We continue to be amazed at the knowledge she retains in her reading. She read "Fahrenheit 451" and "Macbeth" and really enjoyed them.  This rock star teacher has done a great job of getting materials to us so Rachel would have ample time to study.  She does a lot of self-talk when working on her English. Again, it is intriguing to listen to her and how she process what she is learning.  Clearly, it is how she organizes the information. We often hear her say to herself, "Remember Ms. Teacher said blah blah blah" about a term or a character. It is most evident that she is paying attention in these classes. In case you have missed it, Quizlet is a huge gift to me, the Flash Card lady, and Rachel's total educational experience. So are "Read2Go" and "Bookshare."
So in just a few hours Rachel's sophomore year, semester one is done.  It has been a good semester. I would say it has been one of our best semesters yet. Much credit to her great teaching team and much, much credit to her case manager.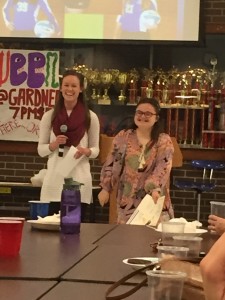 Strong communication and following Rachel's IEP create an environment where she thrives. Nothing is perfect. We are continuously tweaking and learning how to best teach Rachel and how to best find out what she knows.  Several teachers and staff members have commented on something I have noticed. She has become even more independent, and she has matured.  A couple of my favorite remarks this week  have been:
You all have been such supportive parents for Rachel and have helped teach me. I have grown so much this first semester; I am extremely grateful. This will sound rehearsed, but I assure you it is not;one of the best gifts this year has been the opportunity to teach Rachel.
I admire her tenacity. She works so hard. Others could learn from her.

Of course I feel so fortunate to have the opportunity to work with Rachel, who I've said before, is amazing. She has such a wonderful personality.
She's a trip!  She makes me laugh.
And my favorite comment of the week was in the form of one of Rachel's sweet prayers. Our PTO does Final's Kits and of course, we bought her one.  It's a cute little bag of snacks, pencils and water and tied with a Olathe South school color ribbons.  They were distributed on Monday, and she loved it.  Tuesday morning during her "on the way to school prayers," (Hint: when she was in preschool we had a 20 minute drive to school. On the way we would pray for her classmates by name. It's how she learned their names!) she prayed said, "Thank you Jesus for the PTO moms who made my snack pack." I thought it was quite the thoughtful prayer and a nice story to end this semester!
Up next: Second semester sophomore year. I'll have more stories to share!