Wayne Watson is one of my favorite contemporary Christian artists. He's been around awhile and has some beautiful lyrics. One of my favorites is "Watercolour Ponies" and it starts with
"There are watercolour ponies
On my refrigerator door
And the shape of something
I don't really recognize
Drawn by careful little fingers
And put proudly on display
A reminder to us all
Of how time flies"
and end with
"… watercolour ponies will one day ride away."
Today, the watercolour ponies have left and are leaving the homes of some of our good friends.  I want to give a round of applause to some of the graduating seniors I know at Blue Valley Baptist Church.  We have been at this church for almost five years but my observations have been mostly since Rachel moved into the student ministry about two years ago. I am impressed by this group of young people for different reasons than most people. I'm impressed because I've watched the way they have loved and friended Rachel. Rachel is naturally drawn to older girls (and boys).  Without my prodding or knowing many of these young people have become her friends. It's in the little things they do like standing by her in choir and helping her find her way to the right room at church and offering to walk her in to church when we drop her off. Those seem like little things but they are big things to this momma.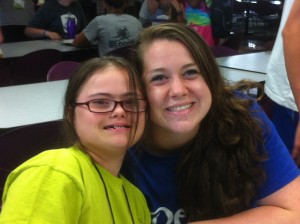 It's also in some of the bigger things.  At Centrifuge Church Camp I observed their maternal and paternal instincts for Rachel. They welcomed her to sit at their table to eat when she wanted. They pulled her in to play games in the large group times. One of our sweet girls who has babysat for her often, found Rachel left by her group outside.  Not sure exactly how that happened but she was much angrier than I. She helped Rachel find her spot and told the leader very directly that they had left Rachel behind.  It was a good thing she was there or what might have happened to Rachel?  Rachel's love for an audience outweighed her fear of heights and she said she wanted to be in the belly flop contest – the kids told me.  Hmm?  I told her that she wasn't the best swimmer and her daddy was usually there to help her to the side if she needed him so maybe it wasn't the best idea. No worries, three students including a remarkable young man volunteered to be in the pool for her. It was a sight to see but she did it and they helped her. The smile told the story.  Little things to others but big things to me.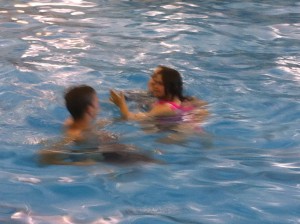 They have invited her to their graduation parties. We missed most of them because she was in a play but we'll make a few.  A few of them have a special love for her and come to her plays and invite her to come have her picture made with them when they go to prom.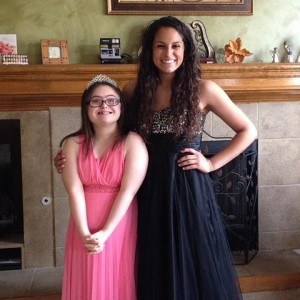 I don't want to mention names because I'll leave someone out.  I just want to say that I have worked with teenagers and their families for about 30 years. I have a master's degree in adolescent development. Through these precious young people God has renewed my sense of hope for the future.  I will miss these seniors for a much different reason than most people.  I want to thank them for being a gift in our lives and for being there for Rachel when she needed them.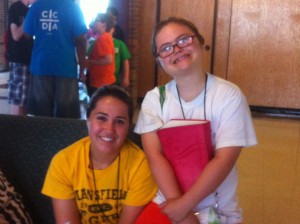 It is my prayer that each of you will "delight yourself in the Lord and He will give you the desires of your heart"- Psalm 37:4. Tough times and good times will come and your hope is in the Lord.
Congratulations Class of 2013 and not just for graduating from watercolour ponies but for being caring people of integrity!  God Bless you.