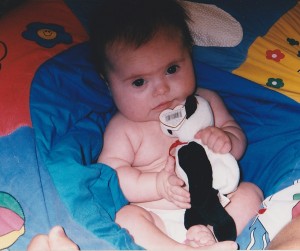 Today, I'm writing a bit of an unusual blog with several distinct stories.
Yesterday Baby Doe would have been celebrated his 31st birthday.  Baby Doe was born in Indiana and he became known as "Baby Doe" because that is how the lawsuit filed after his birth referred to him. Baby Doe was born with esophageal atresia with tracheoesophageal fistulal. Basically, his esophagus was not connected to his stomach.  This condition is repairable with a high degree of success.  Baby Doe was born with Down syndrome.  The physician advised the parents to do nothing and told them how some children with Down syndrome were "just blobs."  Attorneys, the court system, other doctors and the Surgeon General got involved.  Baby Doe was dehydrated and the disconnected esophagus caused stomach acid to bleed into his lungs. Baby Doe died six days after he was born. Today, it is still debatable if this could happen again.
Recently, many have read the story of Ethan Saylor.  Ethan was a young adult with Down syndrome.  Apparently there was a misunderstanding about the purchase of a ticket to a movie and mall security was called.  Mall security was three county sheriff's deputies who were moonlighting.  Ethan was a large young man, had a heart issue and sometimes became agitated when touched or approached. It was also evident that he had Down syndrome.  Accounts vary a bit on what happened next but he was wrestled to the ground, handcuffed but in the end Ethan Saylor was dead.  A grand jury found that the deputies did what was necessary and did not file criminal charges.  The Down syndrome community is outraged.  Today, it is not debatable. This could happen again.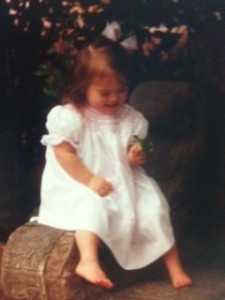 Finally a story that hits a little closer to home.  One of my friends told me her son was forced to eat his lunch off the floor like a dog. The boys at his table thought this hysterical. So funny that more boys decided to get him to do it. Fortunately a friend intervened and told his parents. This young man is in middle school and has Down syndrome. What is funny about that?  Can that happen to your child who does or doesn't have Down syndrome? Sure but when asked about the incident the young man hung his head in shame and told his mom "no trouble." He doesn't want to get the boys in trouble. The school is intervening to deal with the situation.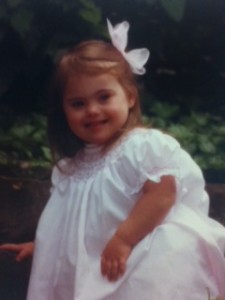 My point today is that there is so much work to be done.  Medical and healthcare outreach, prenatal diagnosis, media awareness, Spread the Word to End the Use of the R-Word, seclusion and restraint issues, ethics, Pass the ABLE Act, inclusion in schools and the communities, bullying and on and on it goes. But you know what?  We can't do it alone. We need all hands on deck. Sure we need our families of individuals with Down syndrome on the forefront but we need YOU, too!  We need our friends and family members who love someone with Down syndrome to step up to the plate and help us to push for what is right.
You may asked why I chose these particular pictures today. Two reasons. One I just like them.  More importantly, the capture innocence and inner beauty.  She represents those you need to speak for. Will you be the one? I hope so.